DOMINIQUE BOUVIER, CHIEF EXECUTIVE OFFICER
Dominique joined Pharmaleads' Board of Directors in December 2020 and was appointed CEO on January 1st 2021.  He is an internationally recognized leader in the water and Energy Industries where he has led the growth of various companies towards multimillion fund raising achievements from IPOs to M&As.  More recently, he has been serving as President of two young companies in Biotech and Green Chemistry, helping them raise non-dilutive and equity funds to drive their developments.
Dominique is a graduate from "L'Ecole Nationale Supérieure des Industries Chimiques de Nancy ».
TANJA OUIMET, CHIEF OPERATING OFFICER & DIRECTOR OF CLINICAL DEVELOPMENT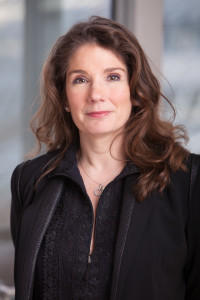 Tanja joined Pharmaleads in 2006 to head the Biochemistry laboratory, characterizing metalloprotease and inhibitor activity in vitro and in vivo, through the design of specific assays. In 2014, Tanja was appointed Head of Clinical Operations overseeing the DENKIs clinical trials. She is currently Chief Operating Officer and Director of Clinical Development. Before that, Tanja joined the INSERM U109 Unit in Paris in 1996 where she pursued her research on metalloproteases as drug targets.
Tanja has authored more than 30 publications in highly respected international journals and she is also co-inventor of 4 patents.
She holds a PhD in Neurosciences from the University of Montréal which she completed at the Institute of Clinical Research of Montréal.
PIERRE MAILLARD, CHIEF FINANCIAL OFFICER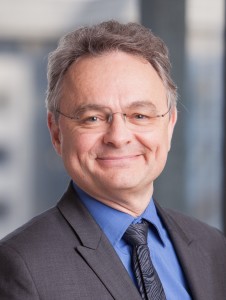 Pierre is CFO of Pharmaleads since 2007. He brings with him a strong international background in financial administration and control, development, project negotiation and management in different industries worldwide: Dassault aviation, Suez environment and in the automotive industry within listed SMEs or large corporations.
Pierre holds an MBA from ESSEC Business School in Paris and an MSc in International Finance from Strasbourg University.
HERVÉ PORAS, CHIEF SCIENTIFIC OFFICER & DIRECTOR OF CMC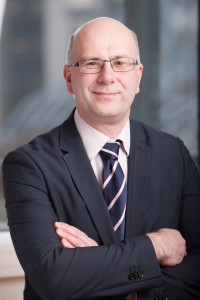 Hervé joined Pharmaleads in 2002 to serve as Head of the Chemistry Department for the synthesis of Dual Enkephalinase Inhibitors (DENKIs) and zinc metalloprotease peptide substrates. He has been in charge of DENKI preclinical development since PL37 was chosen as the first drug candidate to go into clinical development. In 2017, he was appointed Director of CMC and Preclinical Operations and now serves as Chief Scientific Officier and Director of CMC. Before that, he spent 2 years as a Post-Doc at Sagami Chemical Research Center near Tokyo (Japan).
Hervé is co-inventor of 10 patents and co-author of more than 20 publications in international journals.
He is a graduate from Ecole Nationale Supérieure de Chimie in Paris and holds a PhD in Organic Chemistry from Orsay University (Paris XI).