Pharmaleads is a small and dedicated team, working closely together for the successful fulfillment of our mission.
Thierry Bourbié, Chairman & CEO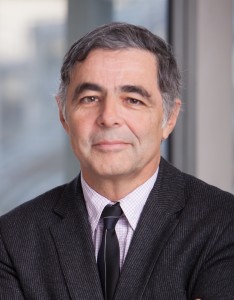 Thierry Bourbié is a graduate from Ecole Polytechnique and Ecole des Mines in Paris and a Doctor in Geophysics from Stanford University – California.
Before taking the head of Pharmaleads after setting its development strategy, he served as Deputy General Manager of Suez Environment, the world leader in water distribution. He has also held numerous Board positions in different Companies, some of them listed on the New York and Madrid stock markets. Before that, he worked for the Schlumberger Group where he held commercial and marketing responsibilities world-wide, as well as for the French Institute of Petroleum in the area of oil exploration and production.
Thierry Bourbié is a Founder and, since 2005, the Chairman & CEO of Pharmaleads.
Bernard P. Roques, Chairman of the Scientific Counsel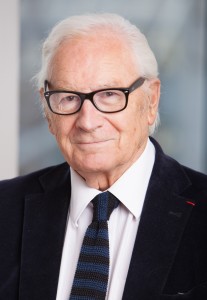 Professor Bernard P. Roques is a pharmacist, pharmacologist and Doctor in physical chemistry from Ecole Polytechnique in Paris.
He has been the Director of a Research Unit at INSERM (National Institute of Health and Medical Research) and at the CNRS (National Centre of Scientific Research) for 21 years and a Professor, holding the Chair of Pharmaco-chemistry at the University of Pharmacy in Paris.
Professor Roques has spent more than 30 years in molecule and drug design and development, and two of his molecules have already been brought to the market. He is a Member of the French and European Academies of Sciences and the author of more than 700 publications and 30 international patents.
Professor Bernard P. Roques, with Professor Marie-Claude Fournié-Zaluski, is a Founder of Pharmaleads.
Pierre Maillard, Chief Financial Officer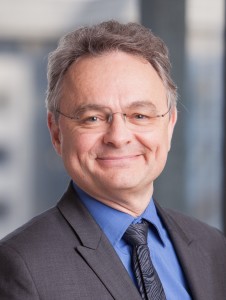 Pierre Maillard holds an MBA from ESSEC business school in Paris and a MSc in International Finance from Strasbourg University.
He has developed a strong international background in finance, development, control, project negotiation and management in different industries worldwide: Dassault aviation, Suez environment or in the automotive industry within listed SMEs or large scale organization.
He joined Pharmaleads in 2007 as CFO.
Michel Wurm, Director of corporate development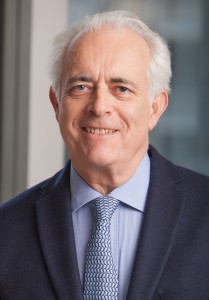 Michel Wurm is a graduate from the School of Medicine of Clermont-Ferrand, France
Michel Wurm has a strong experience in all aspects of drug development, with a focus on clinical trials. He has held international positions in Pharma (Novartis, Galderma), CRO and Biotech (Imaxio) companies and has brought several new chemical entities to registration. He also wrote the French adaptation of the Investigator's Guide to Clinical Research (Centerwatch, Boston, 2002).
He joined Pharmaleads in 2006 where he has managed the preclinical and clinical developments of PL37 and PL265.